Welcome to our site!
We are very pleased you dropped by. This site is devoted to the extended Yarbrough and allied families. While there are a hundred–odd variant spellings of our name, we are all part of one of the dozen or so oldest English houses. Our family traces its roots back to the mid–ninth century, AD.


---
General Information...
This is the gateway page for members of the Yarbrough National Genealogical & Historical Association, Inc. (YNGHA). We're quite proud of the heritage and history of our extended families, and the site has been configured to share as much as possible with our visitors. We ask only that our visitors register and sign-in to view other pages at this site. The YNGHA is also a corporate body; while that may be of interest to non-members, much of it is corporate data and information and thus is not shared. The records that are accessible here contain some of our intellectual property; those records we wish to safeguard as much as practicable.

Our knowledge is available to anyone who requests it. A fee is charged for some records. In return for the use of our records, we ask only that full attribution be given to whatever use may be made of our records.
---
The Latest Issue of the Quarterly...
...is now available. Members may login and go to the next page to access the April issue.
---
The Blandford Series...
...of Yarbrough Family Records, 140 volumes in all, is now available! These volumes, which were rolled out at the conference in Dallas last September, are offered as a complete set on a single DVD and as individual volumes on a CD. There are presently thirteen family sets for those ancestors for which we have multiple volumes of records. All volumes are indexed and searchable with Adobe® Acrobat Reader. A preview of each of these volumes is now online, but the complete files are maintained offline.

Browse the Master Index; it's quite impressive!
Master Index (A through Max)
Master Index (May through Z)
Copies of these volumes may be ordered from our Book Store.

Please note that The Blandford Series will be a undergoing a continuing review and editing process. The focus of this effort is to correct as many of the deficiencies that exist in many of the volumes comprising the series. Members who remain in paid up status are entitled to updated versions of volumes which they may have purchased. Simply respond by email or letter to any notices of volume upgrades that may be published, either on this site or in The Yarbrough Family Quarterly.
---
Who we are...
We Yarbroughs represent the character which makes our nation great. While there is little doubt that our roots are from one of the oldest houses of Old England, we in America are yeomanry through and through. We are farmers, craftsmen, merchants, doctors, teachers, clergy, performing artists, civil servants, warriors, and more. Without us and our kind, life as we know it would be considerably different. We believe in our Maker, our family, our country, and ourselves. We do not accept charity from the state; rather, we give to others as much as we can. We do not whine and complain about our lot; we do what we can as best we can. We believe in leaving each place better than when we arrived. Above all, we respect others and welcome them into our lives. We have a strong sense of duty, civic pride, and a firm belief in justice. All in all, we are a good family, and each of us make it so.
Leonard Yarbrough
This first appeared in The Yarbrough Family Quarterly, Volume 20, Nr. 2, pg. 10.
---
Allied families...
In genealogical terms, an allied family is one related by marriage. Prior to the modern era, these families were an intergral part of an individual family's life and livelihood. They worked together, immigrated together, traveled together, sharing both the good times and hardships of life in the growing New World. Indeed, a family's very existence often depended upon its allied families.

Our allied families include the Becks, Culpeppers, Gostwicks, Handleys, Hudsons, Lees, Lucas, Masons, Megginsons, Merrills, Mixons, Moores, Murphrees, Reids, Thomas, and Thompson, among others. The genealogical records of these and other related families may supply information that members of our family themselves do/did not provide.
YNGHA Members Sign In Here
Registration permits visitors to view additional pages at this site; otherwise this is the only page open to public view. The online archives are now restricted to dues paying members of the Yarbrough National Genealogical & Historical Association, Inc. (YNGHA). We hope you understand this requirement is part of our protection of the YNGHA's intellectual property. Please register if you haven't already done so and/or sign-in, in order to access other pages. Note that registration at this site does not automatically grant access to the FaceBook YNGHA Group pages.
---
Yarbrough Family Reunion

.Click here for a map. For further information, call Roy Yarbrough at 724-880-0973 or email him at .
---
YNGHA Members Group

Join the Yarbrough Family Group on Facebook®. There's always something of interest there. It's a great way to swap information about your ancestral origins.

Even though you may already be a registered viewer of this site, it is necessary to have a FaceBook account in order to view those pages.

---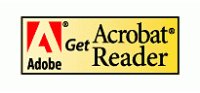 While the PDF files at this site may be opened with the viewer's browser, it is better to use the Adobe Acrobat Reader®.


---
Pay 2016 dues with PayPal® or by US mail.


---

Besides information about the extended Yarbrough and allied families, there are tips for family researchers, as well as information about DNA testing.

If you have an announcement about a family reunion or suggested site links, please send to the YNGHA. We would be pleased to add them. No ads, please.
---
This is one of several family crests depicted in the "Great Window" of Heslington Hall, York University.